Name:
Alyssa Blue
Player:
Will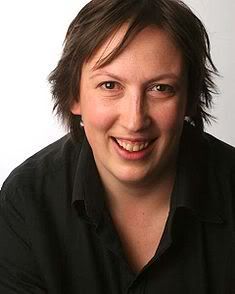 Race:
Human
Gender:
Female
Handedness:
Left
Description:
32 years old, 6'0"(182.88 cm), stocky(86.4 kg/190 lbs), shoulder-length, wavy auburn hair(worn in a bun or a ponytail), hazel eyes, scar over her right eye due to carbomb shrapnel, scar along her left cheek, also from carbomb shrapnel, wears a six-inch piece of rebar(remains of the bomb site)as a pendant around her neck, along with a scar on her right arm from where the rebar fragment was surgically removed.
Profession:
Pilot
Pay Rate:
Base- 150 Rank Bonus- 10
Total- 160
/day for 5 days out of 7
Employer:
Clarion Royal Marines
Awards:
Conspicuous Gallantry Star[x2], Crimson Stripe(×2), Indigo Stripe[x2]
STR/STA:
55/60
DEX/RS:
70/60
INT/LOG:
75/65
PER/LDR:
65/65
IM:
7
RW:
55%
MW:
45%
PS:
3
Movement
Walking:
10 m/turn
Running:
30 m/turn
Hourly:
5 km/turn
XP (spent):
45
XP (unspent):
11
Notoriety:
3
Racial Abilities:
+5 to any ability score
PSA's
Primary PSA:
Pilot
Secondary PSA:
Military
Secondary PSA:
Tech
SKILLS:
Air Vehicles 2, Computers 2, Space Vehicles 2, Beam Weapons 2, Melee Weapons 1
Equipment Carried:
One of the two standard-issue military skeinsuits, albedo screen, RM combat harness, RM combat helmet, Rafflur M-2 proton pistol(worn in place of service-issued laser pistol, see below),laser rifle, 26 10 SEU minipowerclips, 11 20 SEU powerclips, vibroknife, advanced chronocom, ID card, robocomkit, shock gloves(pass as civilian dress gloves), forceaxe, Omega Bolt 1clip (15 SEU) , anti-shock implant
Equipment in "Foot Locker":
(This is easily accessible but not carried): The rest of her RM standard-issue gear, including a laser pistol with a 20 SEU powerclip.
Credits:
Cr 410+800= 1210cr-1100cr=110cr + 12,950cr= 13,060cr-6,000Cr=7,060 Cr + 5,550= 12,610 Cr.
Background:
Born the daughter of the Clarion ambassador to Truane's Star and Moline Township's represenative to Clarion's parliament, Alyssa(or, Lyssa, as she prefers to be called)saw both her parents brutally murdered.
First, her father, at the age of three, gunned down on the embassy grounds by Streel corporate goons, after he'd spoken out against sentient-rights abuses taking place on Pale
Then, at the age of twelve, her mother, the most vocal opponent of the Liberal Party and their Liberationist cohorts, was murdered, along with her infant sister, as a result of a Liberationist car bomb.
Raised by her aunt, a retired Clarion Royal Guards captain, Lyssa grew up with a virulent hatred of Streel and of the Liberal Party and their terrorist allies as well, this motivating her to initally join the Royal Guards at 16, entering the warrant officer flight program soon after basic training, becoming an attack aircraft pilot flying Harridan FGR.2 combat aircars in support of the ground forces, serving in several offworld expiditions with Royal Guard detachments attached to Landfleet units involved in stopping several of the more egregious corporation infractions on various Frontier and Rim worlds.
After a few tours in the Royal Guards—including a recent tour on Volturnus, as part of the UPF garrison—Lyssa decided she want to be a Royal Marine instead, transferring and undergoing CRM training to be a starship pilot.
Lyssa is headstrong, willful, loyal to a fault to the Crown of Clarion, with a vicious hatred of anyone even remotely supportive of corporate or anti-monarchist ideology.
She has a great deal of animosity towards offworlders as well, especially offworlders from either of the UPF capital worlds, because they think Gran Quivera/Morgaine's World are the center of the Universe, and treat the other Frontiersmen as beneath them.
This attitude, in part, has much to do with her mother's second husband, Jack Henderson, a now-former PGC executive vice-president, whose arrogant, high-handed behavior had much to do with her mother divorcing him...and his deportation and banishment from Clarion, as Star Law, PGC security, and the Royal Clarion Mounted Police's Corporate Crime Division all discovered his ties to the Liberation Front.
In part, her attitude towards offworlders has to do with her fierce patriotism as well.
One last quirk is her utter and complete contempt for incompetence, stupidity and what she perceives as weakness—even in herself.
Weapon Of Choice:
Lyssa carries the Rafflur M-2 her Aunt Chloe gave her, when she joined the Royal Guards.
And, not just any M-2.
It is the prototype Rafflur M-2, hand-made by the weapon's designer, the famous weaponsmith Francis Marlon, worth twice as much as a production M-2, though she wouldn't dream of selling it...aside from it being her Auntie's, she's been in enough scrapes to be satisfied with its firepower(and the fact that albedo-screen equipped opponents will be in for a nasty shock....).
Special Awards and Recognitions:
Crimson and Indigo Stripes awarded after Raptor's Roost incident
Letter of Commendation & Crimson Stripe awarded for part in stopping the Knightblade pirate squardron.
Receive the Conspicuous Gallantry Medal and Indigo Stripe for the Glacier Bay Incident
Medical Record: Excellent physical health. Post-traumatic stress disorder from the murders of her parents and infant sister.
EDits:
Edited by GM after chapter 2.1