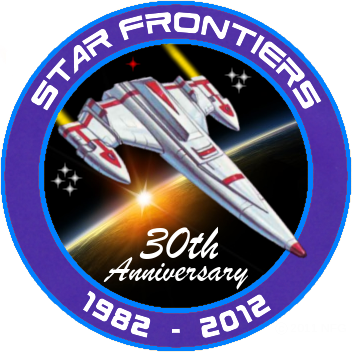 Join or Create a Gaming Session
Time to sign up for a session, either as a player or by creating a game session that you would like to referee.
If you would like to referee a gaming session jump over the Create a new game session page to fill out a form with the various information about the session you'd like to run
If your here to sign up to be a player, you can browser through the currently available sessions in the table below. Clicking on the game's name will take you to the full description of the game. Click the 'Join this Game' button to join a game.
Each game has a page on the Star Frontiers Network Wiki in the Star Frontiers VirtualCon 2012 section (under Game Materials on the main page). Follow the link to get more information on each game if the referee has provided any.
| Game Name | Session | Players | Description | |
| --- | --- | --- | --- | --- |